Welcome

June 2012, Refopar with the children of San Miguel School in Caacupé.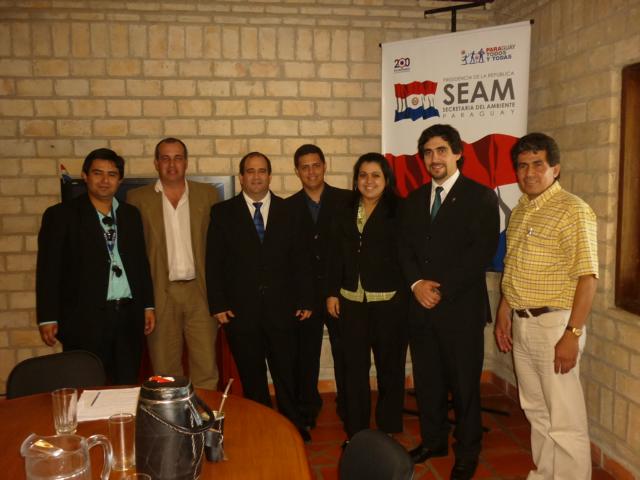 June 27 2012, the newly appointed Minister of Environment Ing. Agr. Heriberto Osnaghi with
Rúben Vázquez, Esteban Chávez, Rodney Cuevas, Elvira Falcon, Alexander Peña and Nestor Cardozo.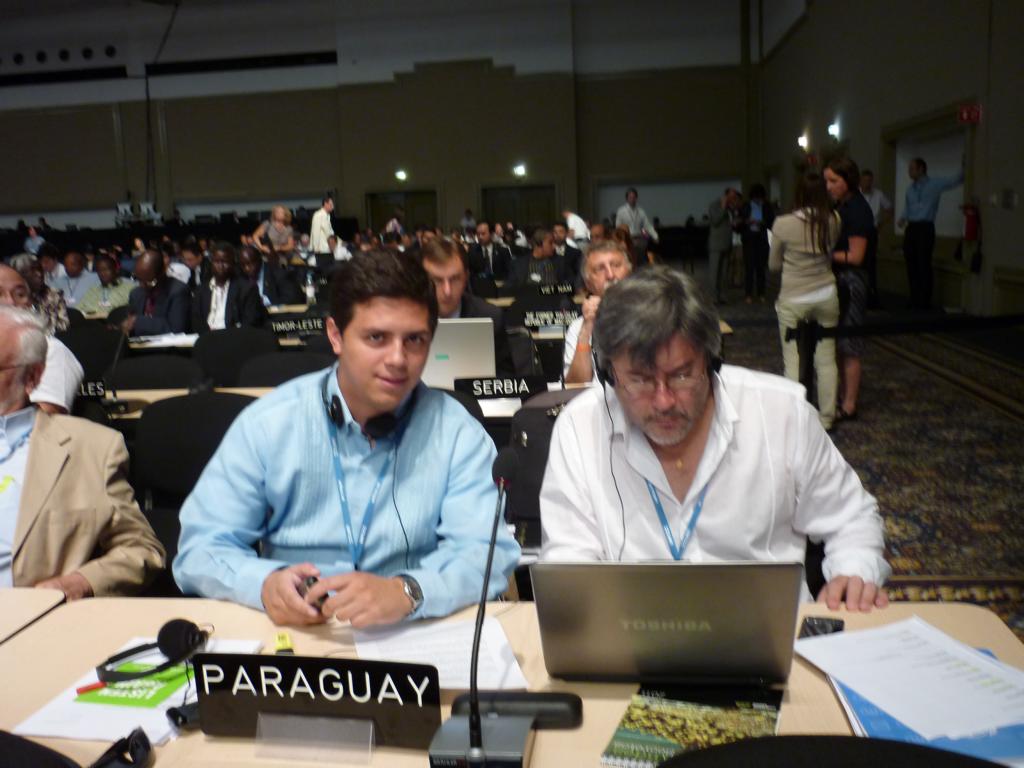 December 2010, the UN Climate Change Conference COP16 in Cancún,
Minister Oscar Rivas and Rodney Cuevas, vice president of Refopar.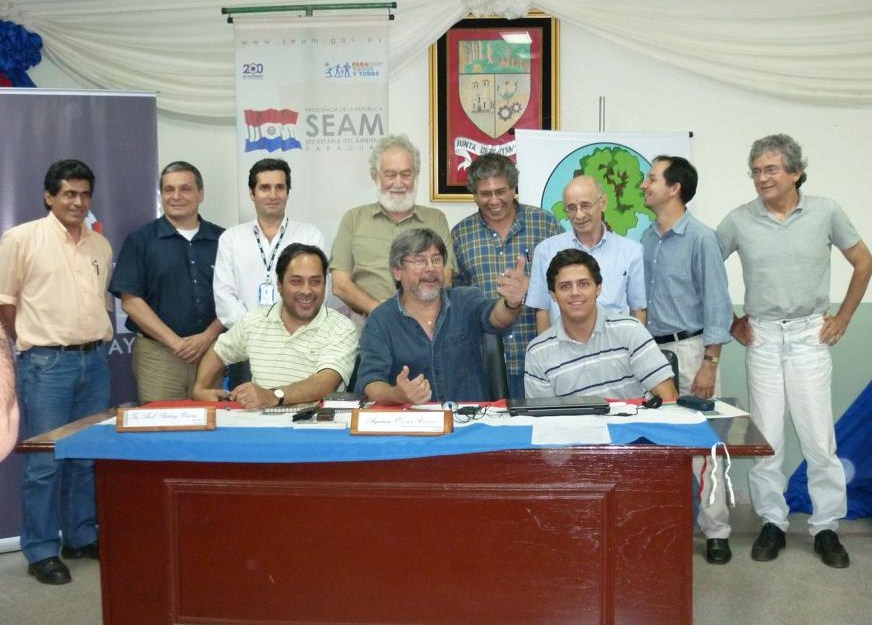 June 2010. Refopar together with SEAM (Ministery of Environment) and with support of the Gobernacion,
de Caaguazu, organized the First International Environmental Symposium " Oxygen for Tomorrow".
The international participants came from Bolivia (Embassy), Brazil (Itaipu), Chile (Chile Ambiente, CODEFF)
and Uruguay (WRM). The national participants came from Atyrá (City Council), Cecodeproh, Infona, PTI Itaipú,
SEAM, Senave, Sobrevivencia and Refopar.
This Symposium gave birth to "The Road Map for Caaguazú" which can be consulted in spanish "clicking here".

December 2011, ex President of Paraguay Fernando Lugo and the Refopar team

Miss Paraguay 2009, Antonio Buzarquis, Governor of Caaguazu,
Oscar Rivas, Minister of Environment and Rodney Cuevas of Refopar.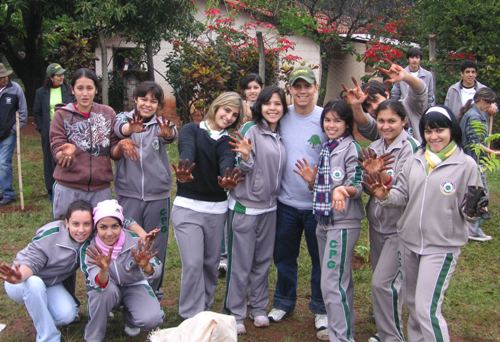 Paraguari 2008. Many hands working for a cleaner future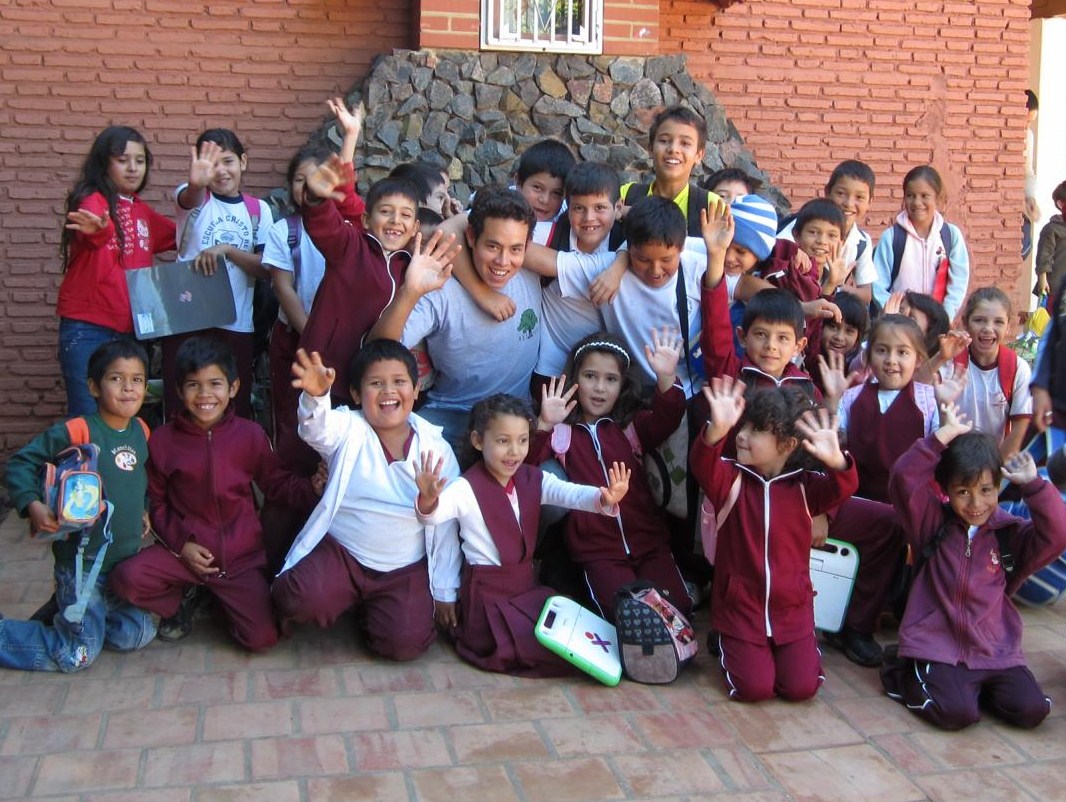 Caacupé 2012, after a crash course in the Daniel Escurra School
A healthy environment for the coming generations requires trees.