What are we doing?
Donations
Since 2008 we have donated over 450,000 trees to townships, neighborhood associations, schools
and hospitals in 6 departments; Caaguazú, Central, Caazapá, Cordillera, Guairá and Paraguarí,
also in the captial city Asuncion and more distant areas.

October 2008, 7,500 trees for the department of Caaguazú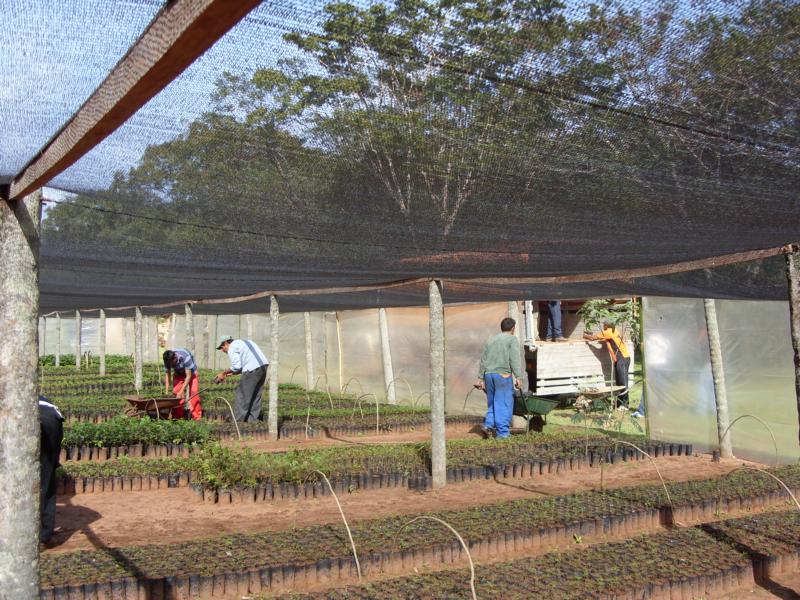 July 2009, 20,000 seedlings for Caaguazú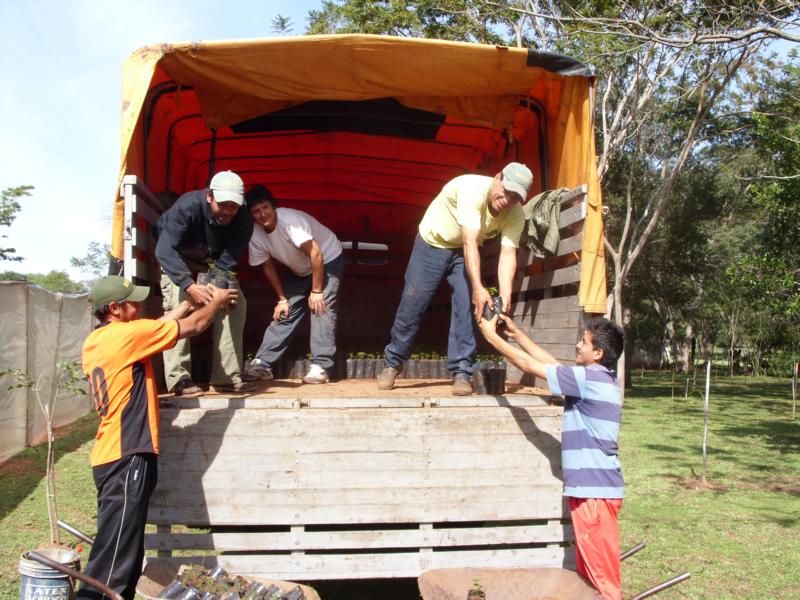 7,000 are being loaded for Carayaó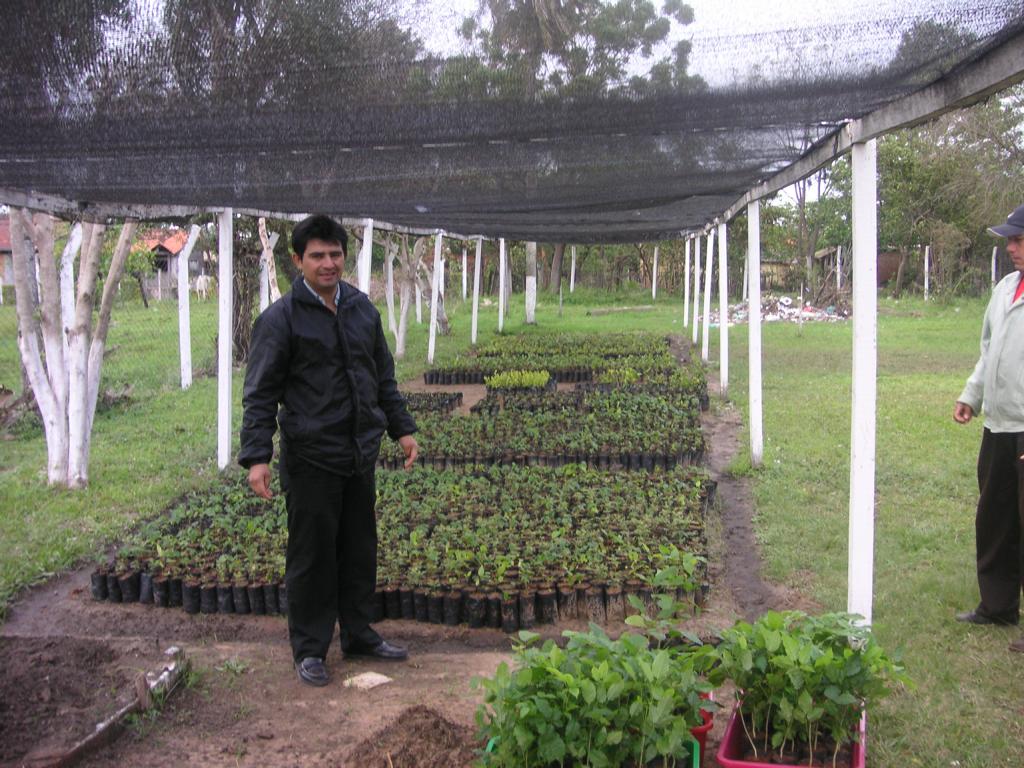 next day they are in the tree nursery of Carayaó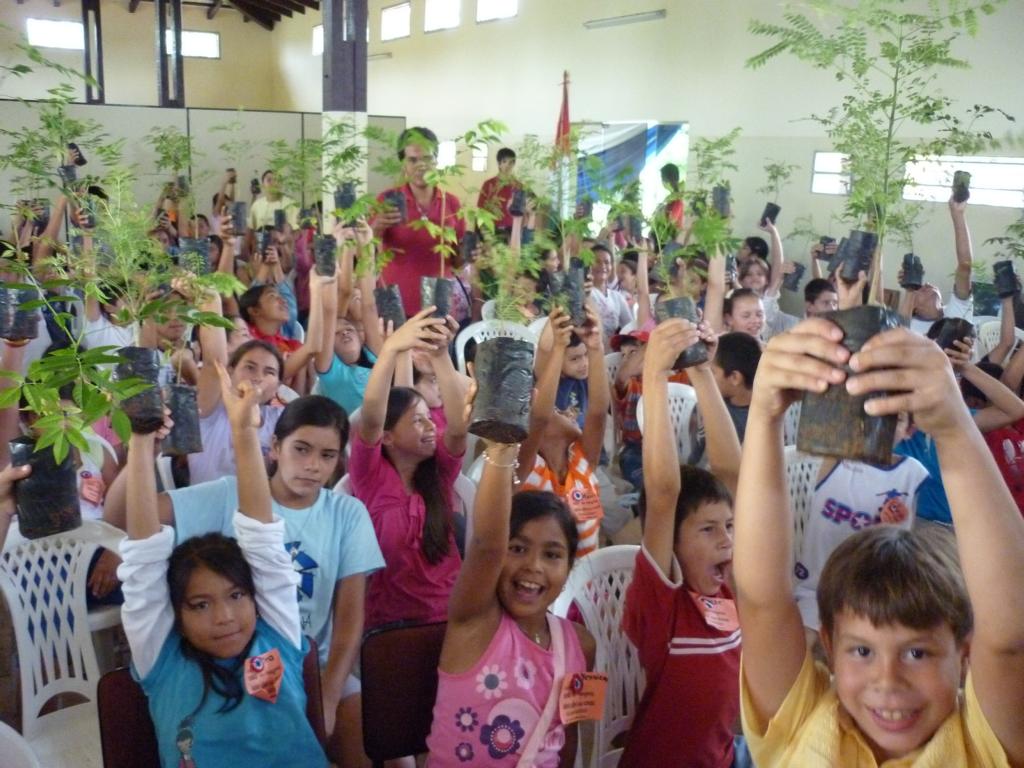 1000 trees for Ybycuí
Seminars and Workshops
We organize seminars, workshops and internships during which we put special stress
on the necessity of reforesting this country to bring more balance to its ecosystems.

Caacupé, environment lesson for the youngest

Raising awareness in a classroom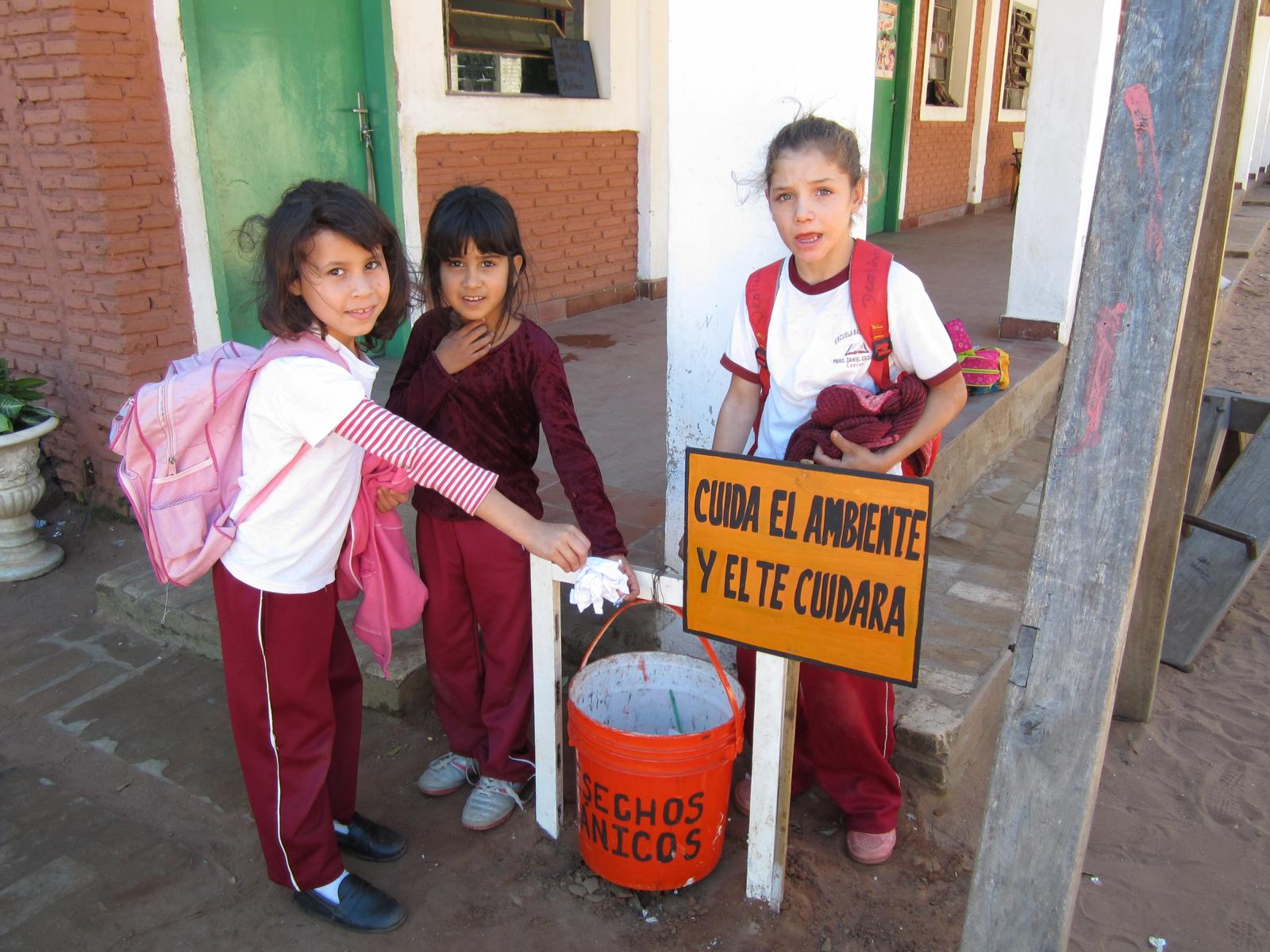 The result of raising awareness...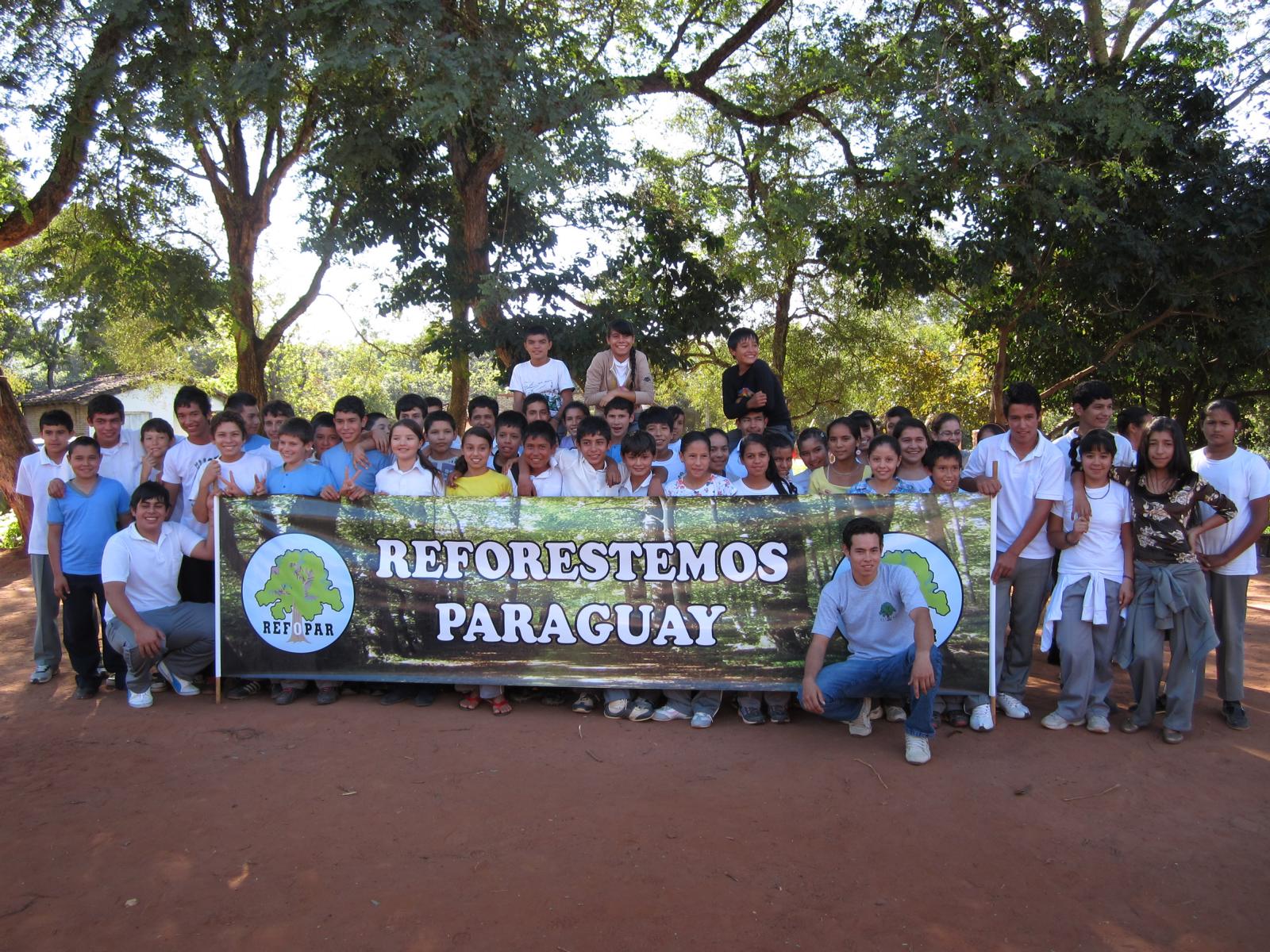 in a school in Ytu

Colegio Nacional Campamento Azcurra
Planting trees
Together with children, highschool students and community members, we organize
tree planting days to help people feel more responsible for their own environment.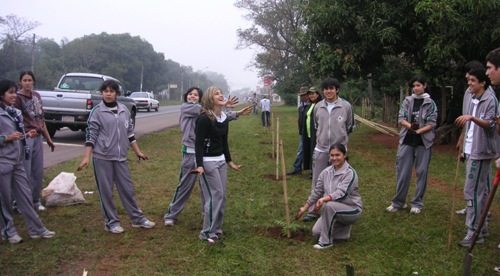 Paraguari, Paí Gómez Highschool

Nueva Italia, students of the Baptist Highschool of Asuncion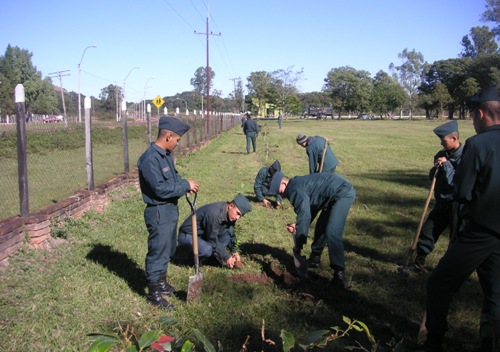 Paraguari, soldiers fighting against deforestation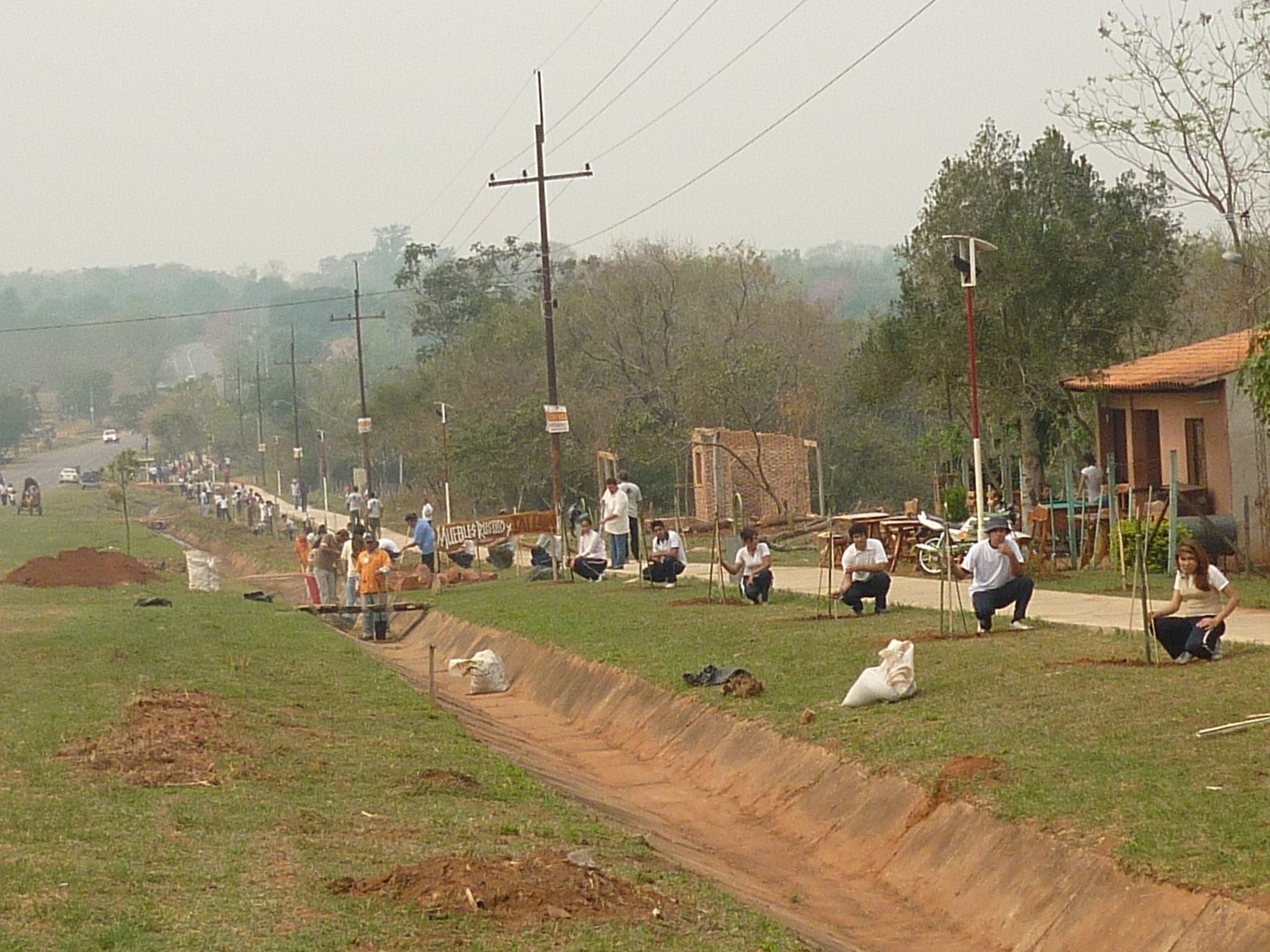 Yaguaron, tree planting action along highway 1
Reforestation is everybody's duty!